Canadian retail sales fell 0.1 per cent to $61.8 billion in November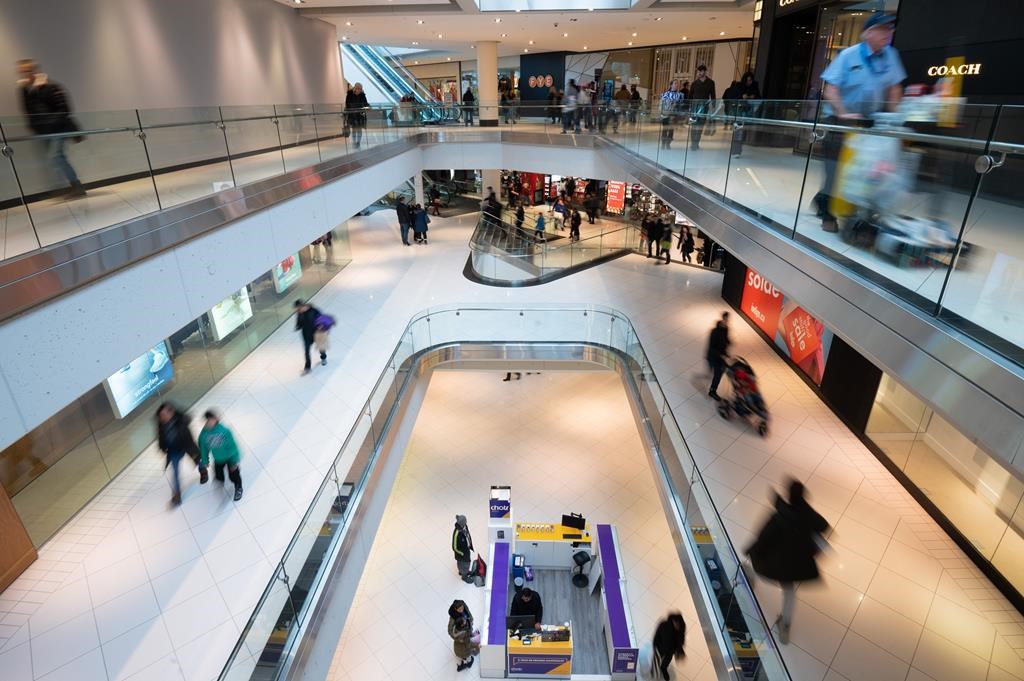 Posted January 20, 2023 10:02 am.
Canadian retail sales edged down in November amid a broad consumer spending pull back as the rising cost of living continued to erode purchasing power.
Statistics Canada said Friday retail sales dropped 0.1 per cent to $61.8 billion in November.
While the decrease wasn't as pronounced as expected — the agency's early estimate for the month predicted a 0.5 per cent drop — other measures show a bigger drop.
Retail sales in volume terms, which measures the quantity of goods sold and controls for price changes due to inflation, decreased 0.4 per cent in November.
Core retail sales, which exclude gasoline stations and motor vehicle and parts dealers, dropped 1.1 per cent — the largest decline in 11 months.
Still, the federal agency's early estimate for December suggests retail sales rebounded slightly up 0.5 per cent for that month, though it cautioned the figure would be revised.
"Canadian consumers continue to prove resilient in the face of aggressive rate hikes," BMO economist Shelly Kaushik said in a client note.
"Retail sales came in better than expected in November, with the headline decrease helped by higher prices as volumes posted a larger drop."
Meanwhile, retail sales decreased in six of 11 subsectors, representing 47.4 per cent of retail trade, Statistics Canada said.
The decrease was led by lower sales at building material and garden equipment and supplies dealers, down 3.8 per cent from the previous month, and food and beverage stores, down 1.6 per cent.
Supermarkets and other grocery stores, excluding convenience stores, saw sales slump 1.3 per cent in November — a month when prices of food purchased from stores rose 11.4 per cent on a year-over-year basis, the agency said.
Sales at general merchandise stores fell 0.8 per cent, a significant drop given one of the largest shopping events of the year — Black Friday — is in November.
Retail e-commerce sales were down 2.7 per cent in November on a seasonally adjusted basis.
Sales were up 1.4 per cent at motor vehicle and parts dealers in November, led by higher sales at new car dealers up 1.2 per cent — the fastest pace of growth since June 2022.
The increase followed higher imports of motor vehicles and parts in the second quarter of 2022.
Sales at gas stations were up 2.2 per cent in November, though in volume terms sales were up 3.7 per cent.
This report by The Canadian Press was first published Jan. 20, 2023.
Brett Bundale, The Canadian Press