Man charged with 1st-degree murder in Scarborough shooting, victim identified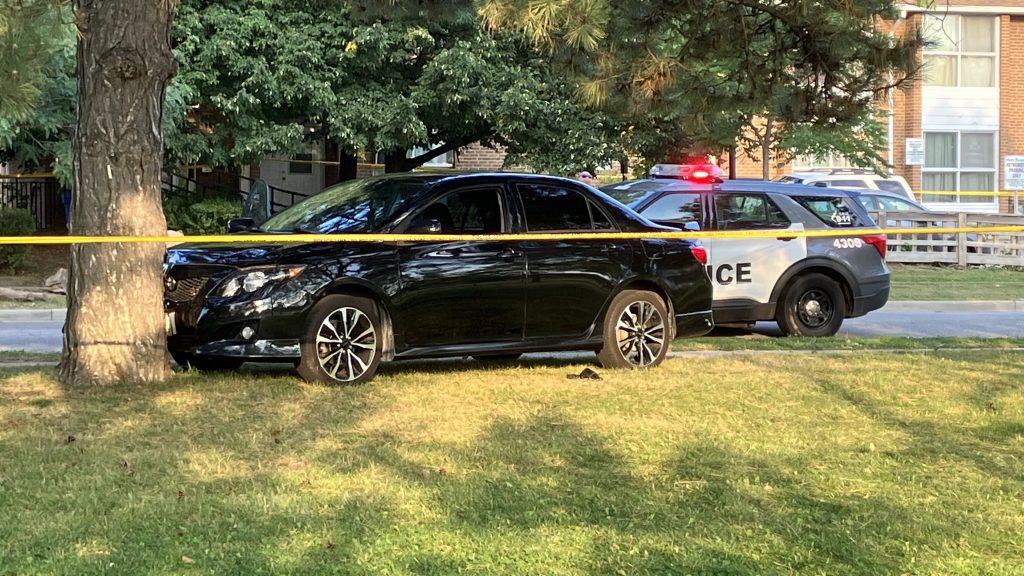 Posted September 13, 2023 4:38 pm.
Last Updated September 13, 2023 4:39 pm.
A Markham man is facing a first-degree murder charge after allegedly shooting the victim as he drove his vehicle, leading to a crash in Scarborough.
Toronto police were called to the Markham and Ellesmere Roads area just before 5 p.m. on Sept. 5 for reports of a shooting.
It's alleged officers found a black Toyota Corolla at the scene, which had collided with a tree. Police located one man inside the vehicle who had been shot.
He was rushed to a trauma centre, where he died of his injuries three days later. The victim was identified as 21-year-old Dequan Demos of Toronto.
On Monday, authorities arrested 22-year-old Lawrence Bruce of Markham. He's been charged with first-degree murder, attempted murder and multiple firearms-related charges.
The accused appeared in court on Tuesday.
Police did not provide photos of the accused or the victim.