Montreal to expand Mount Royal Park, ban cars from part of main access road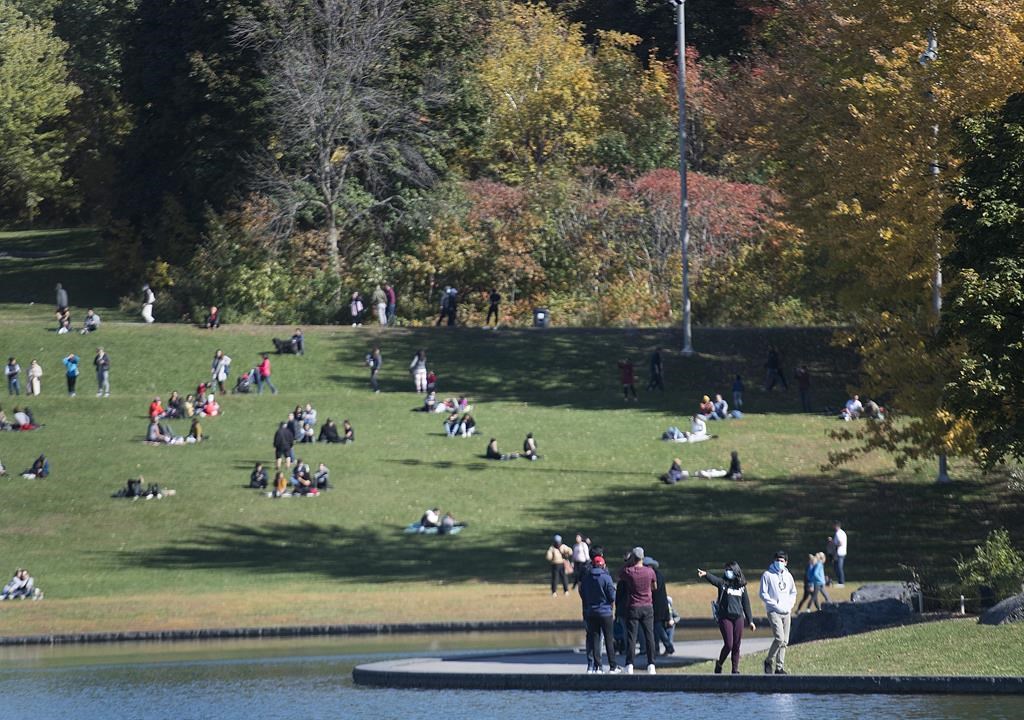 Posted September 13, 2023 6:26 pm.
Montreal has announced plans to expand its Mount Royal Park by closing one of its two main access roads to vehicular traffic, which will effectively end car travel through the celebrated green space.
The roughly 2.2-kilometre Camillien-Houde Way will instead become a pedestrian thoroughfare, with a separated bike path and new plantings to integrate it into Mount Royal's existing trail network, Mayor Valérie Plante said.
The city says the park spanning Montreal's namesake hill — which locals refer to as "the mountain" — will gain an area the size of three football fields once work wraps up in 2029.
"The mountain is not a shortcut, it's a destination," Plante said at a news conference. Currently, 85 per cent of the 10,000 motorists who use Mount Royal's roads on weekdays are simply crossing the mountain, she said.
Motorists will still be able to access the park from the southwest via Remembrance Road, which joins with Camillien-Houde near the summit of Mount Royal. Emergency vehicles will also still be able to use the route after it closes to regular traffic.
The city's plan further calls for the transformation of a roadside lookout on the eastern slope into a park space, as well as the addition of a new lookout at the highest point of Camillien-Houde.
The decision to close the road to cars follows a controversial 2018 pilot project in which the city eliminated through traffic over the mountain for a five-month period. A concurrent public consultation on the future of the Mount Royal access roads yielded a recommendation to keep them open to cars.
The Plante administration says the closure of Camillien-Houde is necessary to protect biodiversity on Mount Royal and safeguard vulnerable visitors.
But city hall opposition party leader Aref Salem called the administration out Wednesday for "turning its back on the consultations in which more than 10,000 Montrealers participated."
The mayor's party "is not solving a safety issue," he said in a social media statement. "(It's) creating new ones by shifting traffic to the surrounding neighbourhoods."
This report by The Canadian Press was first published Sept. 13, 2023.
Thomas MacDonald, The Canadian Press