Toronto police seize nearly $100M in cocaine, crystal meth in 'staggering' record drug bust
Toronto Police are recording the largest seizure of cocaine and crystal meth in the service's history, through Project Finito. Faiza Amin speaks with investigators on the results of the drug bust that has an estimated street value of $90 million.
Posted November 17, 2023 11:16 am.
Last Updated November 17, 2023 4:52 pm.
Toronto police announced the results of a major investigation that they say resulted in the largest seizure of illicit drugs in the force's history.
Police say the investigation, dubbed 'Project Finito,' saw officers seize nearly one tonne of cocaine and crystal methamphetamine worth an estimated $90 million, and resulted in seven people being arrested.
"The drugs were destined to the streets of Toronto and beyond and would have inflicted significant damage on our communities," said Supt. Steve Watts in an update from Toronto police headquarters. "Intercepting the flow of these drugs has prevented many overdose deaths."
Project Finito saw officers execute a series of nine search warrant of properties and vehicles in October 2023 following a three-and-a-half month investigation.
The search warrants resulted in police confiscating 551 kilograms of cocaine and 441 kilograms of crystal meth. Officers also seized one firearm, a vehicle and more than $95,000.
"This is the largest seizure of Schedule 1 controlled drugs in TPS history," reads a TPS release. "It is alleged that the arrested individuals form part of a sophisticated network involved in the distribution of large volumes of cocaine and crystal methamphetamine in the GTA."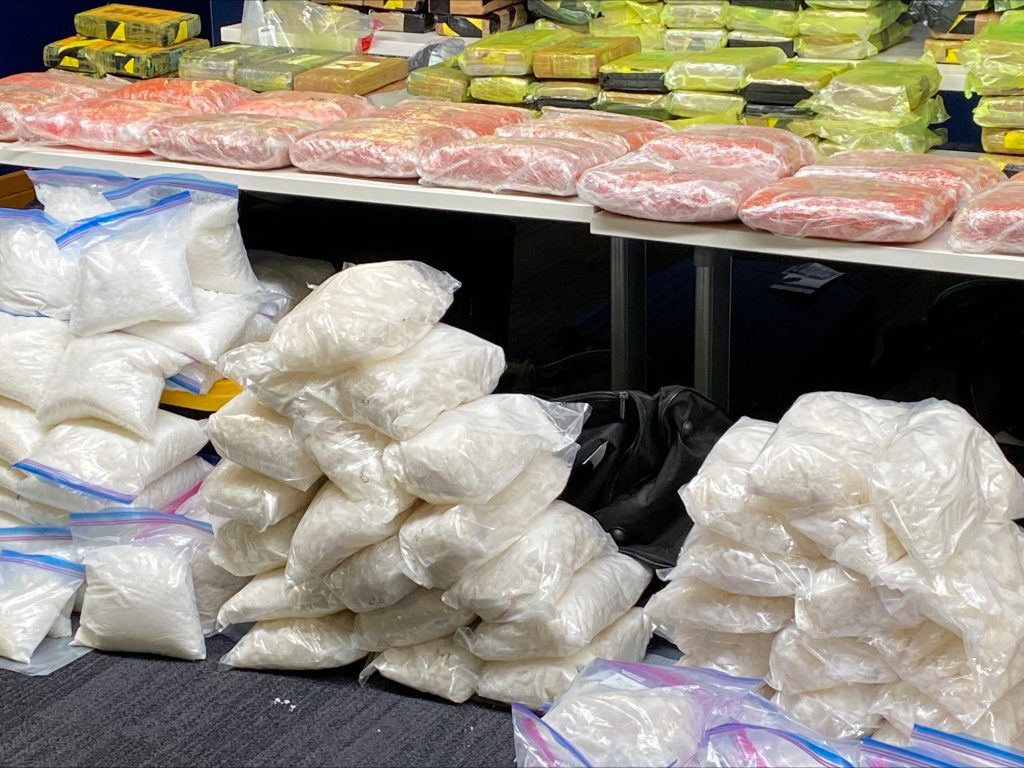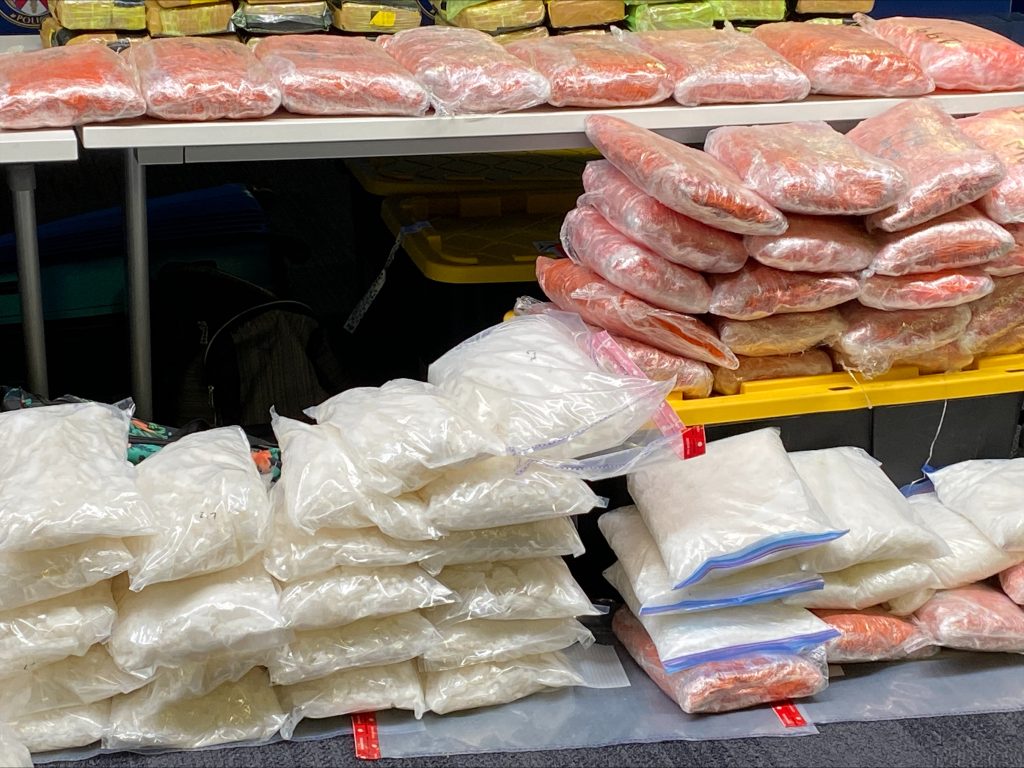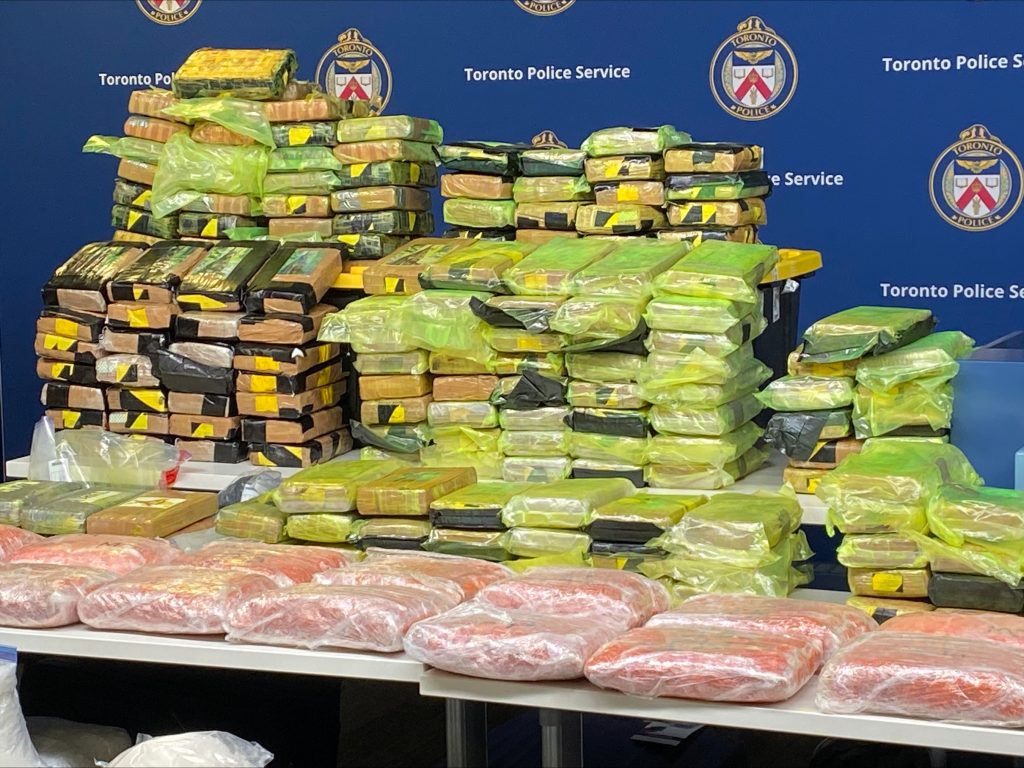 The following suspects are facing a combined 30 charges, including several counts of drug trafficking and possession for the purpose of trafficking:
Camron Longmore, 20, of Ajax
Tenzin Palden, 25, Mississauga
Bryan Sherritt, 37, Etobicoke
Abubakar Mohamed, 30, Etobicoke
Bashir Hasan Abdi, 34, Toronto
Zubayul Hoque, 25, Ajax
Lucho Loder, 43, Toronto
The full list of charges can be found here.