As part of an original Citytv documentary, VeraCity: The Gun Chase, reporter Cristina Howorun examines the causes behind and source of Toronto's gun problem and the impact the violence has on victims and their families. Below is the final story in our five-part news series. Bookmark this page to read and watch the other stories.
The documentary premieres Tuesday, April 27, at 10 p.m. ET / 9 p.m. CT, only on Citytv. Click here to watch the trailer.
____________________________________________________________
Bill C-21 aims to curb gun violence through stricter regulations, but it won't work — at least not according to victims, gun rights' advocates, former gang leaders and convicts.
The bill was introduced by the federal government in February 2021 — reinforcing prohibited firearms, empowering cities to ban handguns and proposing a red-flag clause whereby residents can ask for a court order to remove guns from somebody who may be at risk of harming themselves or others. But those are legal firearms, owned and registered to licensed firearm holders.
Illegal firearms are used in most gun crimes across Toronto and the country; guns that are illegally obtained, guns that have been smuggled in, and more rarely, guns that have been stolen from registered gun owners.
"A ban won't work; a ban stops nothing," says Dwyane Beckford from behind a glass partition at Toronto East Detention Centre. "I don't know what will work, but that's not it."
Beckford is currently remanded on gun charges, but has spent most of his adult life behind bars because of gun convictions.
In the aftermath of the tragic Nova Scotia mass shooting in which 19 people were killed, the Trudeau government banned more than 1,500 guns through regulation. There was no debate in the House of Commons and no Senate oversight. It was a decision simply made at the cabinet table.
The government is trying to beef up those regulations with Bill C-21, which will be debated and follow parliamentary procedures. But it'll also face significant court challenges too.
"A handgun hurts no one. It's the user. So by banning handguns, as we can see through empirical evidence, not through people's feelings but empirical evidence, doesn't help," explains J.R. Cox, who owns gun ranges and stores across Canada and the U.K.
"We can't ban them and make things go away," says Cox, who is part of a growing list of people and groups challenging the May 2020 regulations in court.
"The Police Chief's Association [says] the ban won't work," Cox explains, referencing statements made by the Canadian Association of Chiefs of Police (CACP) in 2019.
"No criminal is going to smuggle in a 28-pound rifle that is used in long-range shooting. Criminals aren't going to do that. They are going to go for the $300 Taurus," he says pointing to inexpensive guns that are frequently smuggled in by criminals.
In a reference to the proposed changes, the CACP says in a statement that it "supports all initiatives that help increase public safety and reduce victimization. While we agree with the proposed changes in principle, we must now focus on what these mean in practice."
However, the CACP does not reference the hundreds of newly-banned guns by the federal government.
Those bans are futile, according to Evelyn Fox, whose son Kiesingar Gunn died after he was hit by a stray bullet in 2016. His murder remains unsolved and Toronto police released a sketch of a suspect pictured below.
"It doesn't matter. They can ban every gun they want," Fox says, speaking just steps from where her son was killed. "The fact is, that the guns are in high demand and whoever wants them will get them."
In 2020, approximately 85 per cent of crime handguns seized by Toronto police were sourced back to the U.S., smuggled over via truck, car, boat and plane.
Det. Scott Ferguson traces guns all day, everyday, in a little-known law enforcement unit with Criminal Intelligence Services Ontario. He works alongside RCMP, CBSA and Alcohol Firearms and Tobacco (ATF) officers to track down illegal firearms.
"I think that the possession of those crime guns will not be stopped with a ban of any type," Det. Ferguson says in an exclusive interview for Veracity: The Gun Chase.
"The people that are possessing them don't obey the law anyway. If they're not going to appreciate that a gun is banned in this park that we're in, they're going to bring a gun if they want to bring a gun."
"All this money is being spent and wasted to hurt regular firearms owners," Cox says of the proposed government buy-back of thousands of newly-prohibited guns. "Nothing is being done to actually plug the border."
The government says it isn't ignoring the border. The Liberals have already committed to spending $93 million over seven years to specifically combat gun and drug smuggling. That's on top of the money that's invested in securing the border everyday. And the new law proposes to increase the maximum penalty for gun smuggling from 10 years to 14 years. However, it doesn't prescribe enhanced security and screening measures to stop the flow of contraband guns.
Safe community advocates say the best way to curb the flow of guns is to curb the demand.
"When people are living in poverty, they resort to things that they wouldn't normally do to survive," Fox says. "Those means of survival come with risk. So if you are living that risk, then you, unfortunately, have the need for the firearm just in terms of your own safety. So if we're trying to eliminate the gun violence, then it would make more sense to reduce the poverty."
The federal and provincial government are spending hundreds of millions of dollars to combat youth and gang violence through a myriad of programs. And for good reason. According to Statistics Canada, around 24 per cent of all homicides in 2019 were linked back to organized crime and gang activity. But most of that money is earmarked for policing activities rather than grass roots prevention.
"We are wasting a lot of time and money," says Marcell Wilson, the co-founder of the One by One Movement — a think tank aimed at curbing extreme violence, while helping people avoid and get out of organized crime.
"We need community investment to address root cause issues, which will quell some of the gun violence. What we see happening a lot in our communities, especially when it comes to government relations and the community, is they're being told 'this is what we're going to do,'" Wilson says, lamenting the lack of boots on the ground strategies of most programs. He says the community needs to develop the solutions — not have programs that may not work in all communities thrust upon them.
"How many failures do we have to have in order to prove that that doesn't work?"
"We have to stop focusing on the tools of the trade and focus on demand rather than the supply (of guns)," Wilson adds, drawing from his personal experience as a young gang leader.
"We didn't carry legal guns. And if we did, they were because we stole them from home invasions, robberies and things along those lines, but that was very rare. Bans don't work."
"Someone who is motivated enough can kill you with a rock. So we have to look at why a person even wants to pick up a gun and harm somebody else," he explains. "From my experience that's addressing things like poverty, lack of education, lack of resources, dealing with mental health issues."
"There's no way these gang members are going to come over to you and hand over their weapons. So we have to prevent the next generation from taking on the same mentality," Wilson says, acknowledging it will be difficult.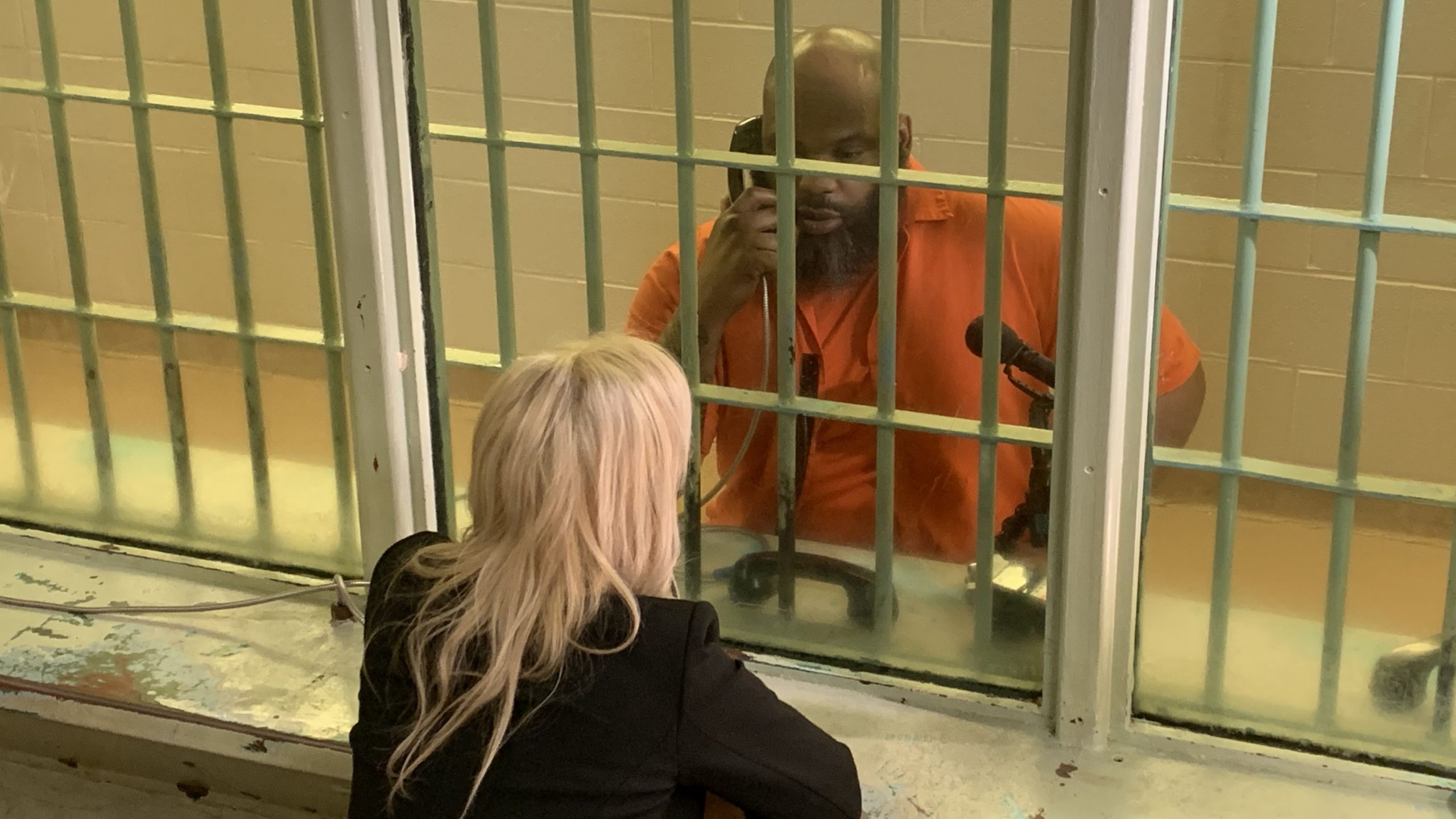 "It won't be like overnight quick snap of a finger or a quick fix. It has to be like some heads put together from every walk of life, every angle — from the streets, from the police force, from the government," Beckford says in his jail-issued orange jumpsuit from Toronto East Detention Centre.
"Everybody needs to sit down, and come up with a game plan, especially for the younger guys as the younger peoples coming up seeing these things and thinking it's normal."
Beckford has started working with the One by One Movement, recording voicemails and writing letters about his own experiences to try to discourage youth from adopting the gang and gun culture.
"There are kids in here that can barely read," he says gesturing to his surroundings. "But if you ask them about a firearm, they can name hundreds of different kinds of firearms, they can name so many different firearms and who makes them, what brand, but they can't read a clock. That's messed up. That gives me goosebumps."